OECI Technology Demonstration: DriX & Mesobot
September 13 – 20, 2021
NA131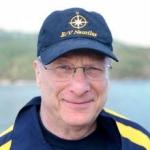 Lead Scientist
Lead Scientist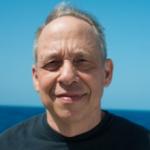 Scientist
Lead Scientist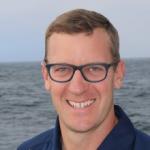 Navigator
Expedition Leader
Over the course of 10 days, E/V Nautilus will host the testing of several NOAA Ocean Exploration Cooperative Institute (OECI) assets, including a DriX-08 autonomous surface vessel (ASV) owned by the University of New Hampshire's Center for Coastal and Ocean Mapping and midwater characterization and environmental DNA sampling capability from the Woods Hole Oceanographic Institution's (WHOI) Mesobot autonomous underwater vehicle (AUV). This is the first technical test of cutting edge ocean exploration tools that will enhance our capabilities to more fully and efficiently characterize the ocean. These technology trials will be conducted off Southern California, in the traditional and modern lands and waters of the Tongva, Kizh, and Chumash peoples. 
DriX is a wave-piercing ASV that provides high-speed mapping capability and offers the potential to greatly increase the efficiency of mapping programs by offering simultaneous mapping from a primary vessel. In the context of Pacific U.S. Exclusive Economic Zone operations, the ASV system provides the opportunity for the primary ship to map the deepwater while the ASV can simultaneously map the shallower waters. It can also be used as a communications hub between the primary vessel and other autonomous robots, like Mesobot.
Mesobot is an AUV designed to study the mesopelagic zone, or midwater, using cameras and lights to study mesopelagic animals and collect environmental samples. Able to deploy for longer than a full day, the Mesobot can follow animals as they undertake vertical migrations at dawn and dusk from the deep ocean towards the surface. Mesobot will carry a filter sampler, enabling it to capture geochemical samples, plankton, microbes, or seawater for further study, including eDNA analysis. These new technologies enable scientists to characterize in situ behavior over extended periods for the first time, and can be used to assess how the composition of the animal community changes over time.
The NOAA OECI is a consortium of academic and non-academic partners including the University of Rhode Island, Woods Hole Oceanographic Institution, University of New Hampshire, University of Southern Mississippi, and Ocean Exploration Trust.