Join us at sea and onshore! Ocean Exploration Trust seeks out new discoveries in geology, biology, and archaeology while exploring little-known regions of the world's oceans, and shares expeditions with explorers around the world via live telepresence. The international Nautilus Corps of Exploration consists of engineers, scientists, technologists, educators, students, and mariners--all contributing in various ways to our expeditions at sea and onshore.
For the scientific community, our Scientists Ashore Program allows researchers around the world to contribute to our expeditions remotely and request collected data and samples. We also embed educators and students on E/V Nautilus expeditions, gaining hands-on experience in ocean exploration and serving as STEM role models for the next generation. Learn more about opportunities to join our team.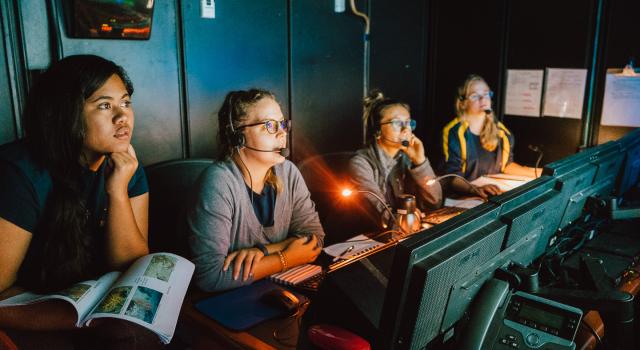 Scientists
Researchers and scientists are needed to make the most of our exploration by transforming collected data and samples into discoveries. Participate live as we explore through our Scientist Ashore Program via telepresence, and request data and samples.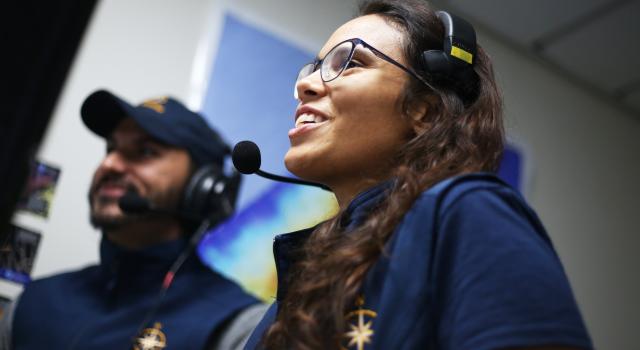 Educators
Our Science Communication Fellowship immerses formal and informal educators in ocean exploration as expedition communicators. This professional development program at sea empowers educators to connect with students and public audiences around the world.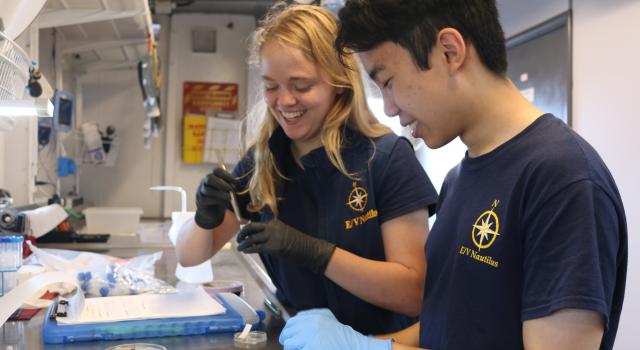 Students
Our Science and Engineering Internship Program offers at-sea experience and training for community college, undergraduate, and graduate students. Paid internships are offered in Ocean Science, Seafloor Mapping, Video Engineering, and ROV Engineering.