Employment with Ocean Exploration Trust
Full-time Staff Openings 
None at this time.
At-Sea Positions Aboard E/V Nautilus
Ocean Exploration Trust relies on contractors and freelancers to join our staff and ship's crew to support our annual sea-going expeditions aboard E/V Nautilus. We are currently seeking candidates for the sea-going positions linked below for expeditions that will take place April - December 2024. Contracts will vary in length depending on the schedules of successful candidates and alignment with the Nautilus expedition schedule. For future opportunities, bookmark this page and follow us on social media where application announcements will also be posted. 
Click the links below to view open at-sea contract position descriptions and application instructions. These positions are open until filled. Please contact careers@oet.org with any questions.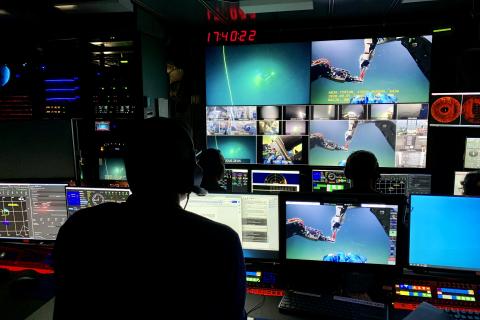 Diversity and Inclusion
OET is committed to the important work of advancing justice, equity, diversity, inclusion, and fostering an anti-racist culture.