Interested in joining a dynamic team dedicated to ocean exploration and education? Opportunities to join the Ocean Exploration Trust and E/V Nautilus in a professional position are posted here when available. 
​Ocean Exploration Trust Mission​​​​
The E/V Nautilus is operated by the non-profit organization Ocean Exploration Trust, founded in 2008 by Dr. Robert Ballard to engage in pure ocean exploration. Our international programs center on scientific exploration of the seafloor and many of our expeditions are launched from aboard Exploration Vessel (E/V) Nautilus, a 64-meter research vessel operated by the Ocean Exploration Trust. In addition to conducting scientific research, we offer our expeditions to explorers on shore via live video, audio, and data feeds from the field. We also bring educators and students of all ages aboard during E/V Nautilus expeditions, offering them hands-on experience in ocean exploration, research, and communications.​ Learn more about our exploration and education programs at NautilusLive.org.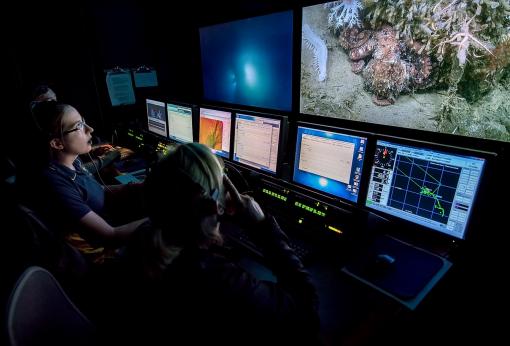 Open Opportunities
Full-time Staff Positions
Join the full-time staff of Ocean Exploration Trust! 
Assistant Video Editor, apply by October 31, 2021
Download Job Description (PDF)

At-Sea Contractors
These contract positions are available on a seasonal basis as we staff for our annual expeditions aboard E/V Nautilus. We are now seeking individuals interested in joining our 2022 expedition beginning early in the new year. 
Data Engineer Contractor (2022)
Video Engineer Contractor (2022)