Flagship Education Initiatives
A central pillar of Ocean Exploration Trust's mission is inspiring and motivating the next generation of explorers and STEM professionals. We host a suite of free educational programs and resources to introduce teachers, students, science centers, and local communities to the excitement of discovery and the role models who push back the boundaries of the unknown and inspire explorers around the world.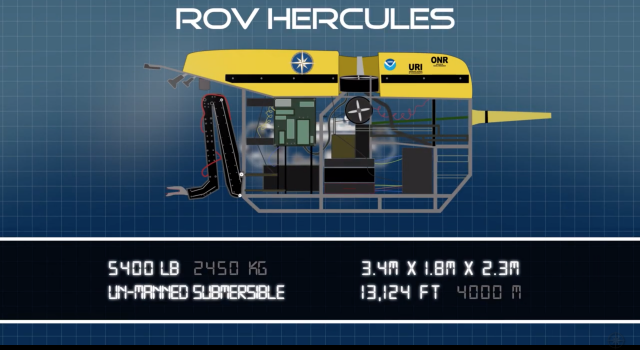 Education Resources
OET's 90+ STEAM education resources for learners in classrooms, at home, or community include national-standard aligned activities, facilitation guides, engineering design challenges, and creative projects for every age and stage.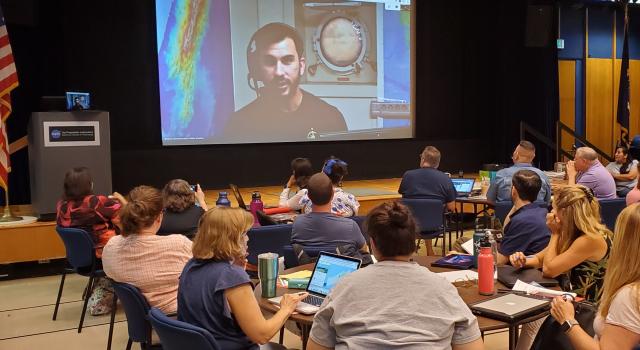 Ship-to-Shore Interactions
Ship-to-shore live interactions are video Q&A broadcasts with the Corps of Exploration on E/V Nautilus to learn more about life onboard the ship and latest discoveries on Earth. Interactions are free to classroom and community audiences.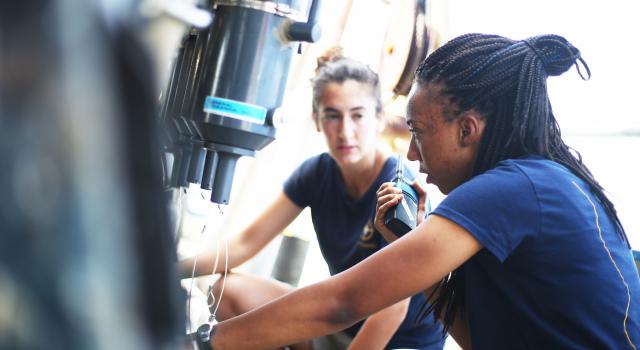 At-Sea Programs
Educators and students can join our Corps of Exploration at sea through our Science Communication Fellowship, Nautilus Ambassador Program, and Science and Engineering Internships.
Ocean Exploration Trust and E/V Nautilus educational initiatives have connected global learners of all ages with deep sea exploration, science, and technology. Since 2010, notable highlights in our education and outreach programs include:
Ship-to-Shore Interactions

hosted 5,050+ live connections reaching 596,000+ learners in classrooms, science centers, and communities around the world.

Science & Engineering Internships

at-sea workforce training for 136 community college, undergraduate, and graduate students studying ocean science, engineering, video, and seafloor mapping.

Science Communication Fellowship

 embedded 135 formal and informal educators as STEM expedition communicators and storytellers in our team.

Professional Development Workshops

trained 600+ educators with inquiry-driven resources to connect K-12 content with real-world research, exploration, and STEM careers.

Corps of Exploration

expanded role model mentors to include 1300+ scientists, engineers, educators, students, and mariners. 

Public outreach

answered 20,000+ questions a year through the Nautilus

livestream question feed.

Expanding STEM representation

70% of 2020 at-sea education program positions awarded to women. 45% of 2020 Science & Engineering interns identify as underrepresented minority students.
More Education Initiatives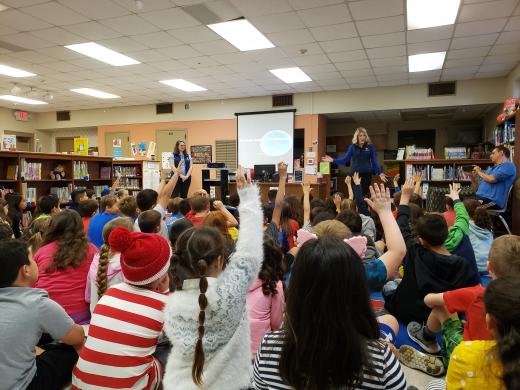 Community partnerships enable our exploration team to broaden our reach to new learners. We provide engaging learning opportunities like the Nautilus Ambassador Program and professional development workshops to build awareness and capacity to increase student interest in STEM education pathways.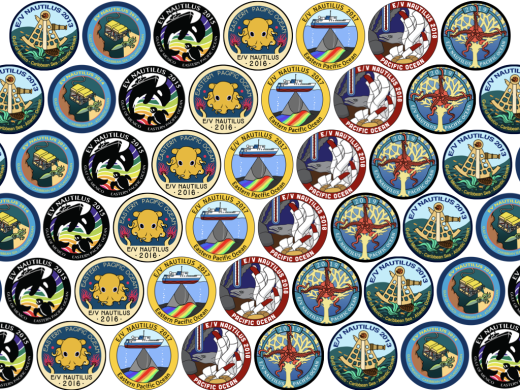 All explorers have a creative side! Students ages 5-18 —  share your ideas with OET designing Nautilus expeditions patches.