ONR Technology Testing
October 22 – November 5, 2023
NA156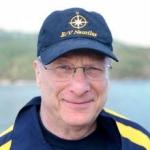 Lead Scientist
Lead Scientist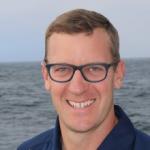 Navigator
Expedition Leader
In October, we return to ROV dives continuing our work to advance technology use in the deep sea. Experimenting with deploying a new camera technology, we will explore using a new wide-field camera array on ROV Hercules to capture three-dimensional stereoscopic imagery from the seabed. One of the modern challenges of ocean exploration is processing and reviewing the high volume of data generated from each expedition.  On this voyage, we will also experiment with and test a Rapid Automatic Image Categorization artificial intelligence software to quickly annotate video in near real-time.
Roughly 375 kilometers west of Honolulu lies a group of seven Mid-Cretaceous seamounts that stretch across over 135 kilometers of seafloor in the U.S. EEZ. Only one of these seamounts has been named to date (Chautauqua Seamount). In 2021, ROV dives on E/V Nautilus' expedition Luʻuaeaahikiikekualonokai documented unique geology on the flanks of one of these seamounts, a deep-sea environment not known for this type of geologic aggregations. This 14-day expedition operating from Honolulu will return to the area to test new technology and characterize the geology and biodiversity associated with this region. 
This expedition is funded by the Office of Naval Research.
Gallery Highlights