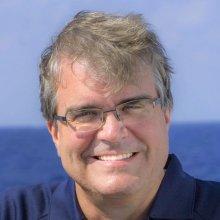 John Culberson
OET Board Member
Ocean Exploration Trust, Board of Directors and Member of the Federal Science Partners
Tell us about your work/research. What kinds of things do you do?
I represented Texas' 7th Congressional District for 18 years, which is in west Houston. I served on the House Appropriations Committee and was Chairman of the Commerce, Justice and Science Subcommittee on Appropriations. I have always been an avid supporter of ocean and space exploration and restored NASA funding to its highest level since Apollo. I also strongly supported competitive peer-reviewed grant programs that support telepresence oceanographic research and exploration on private nonprofit research vessels like the EV Nautilus so scientists and students worldwide can participate in the research in real-time. I was also responsible for funding the Departments of Commerce and Justice, NASA, NOAA, and the National Science Foundation. 
What sparked your initial interest in your career?
My family taught me the importance of public service and as a result, I was elected to the Texas Legislature in my second year of law school in 1986. District 7 elected me to succeed Bill Archer and George H. W. Bush in the U.S. House of Representatives in 2000. 
Who influenced you or encouraged you the most?
Thomas Jefferson is my favorite Founding Father because he was committed to protecting individual liberty and state sovereignty, and he was a passionate supporter of scientific research and exploration. Mr. Jefferson created the Corps of Discovery to carry out the Lewis and Clark Expedition to map the western United States just as Bob Ballard has created the Corps of Exploration to carry out the Lois and Clark Expedition to map the New America that lies under the ocean on America's outer continental shelf. Dr. Ballard and I agree with Thomas Jefferson when he said, "I like the dreams of the future far better than the memories of the past." 
What element of your work / study do you think is the most fascinating?
The most fascinating and meaningful part of my work is expanding the boundaries of human knowledge with new scientific discoveries.  
What other jobs led you to your current career?
Prior to being an elected official, I was a civil defense attorney and I have a passion for law enforcement and protecting individual liberty guaranteed by the U.S. Constitution. I ran for office so that I could protect our liberties under the Constitution, promote the 10th Amendment, and let Texans run Texas. 
What are your degrees and certifications?
Bachelor of Arts in History- Southern Methodist University, Juris Doctor- South Texas College of Law
What are your hobbies?
I am an avid amateur astronomer, amateur geologist, mineral and fossil collector, amateur archaeologist, bird watcher and lover of nature.  I am also a voracious reader.  
What advice would you give to someone who wants to have a career like yours?
Being an elected official is about serving others and fighting for what you think is right. Get involved in causes that are important to you and make sure to vote. 
Expeditions
John participated in the following Ocean Exploration Trust expeditions: