Blog:
Underwater Robot Resources for All Ages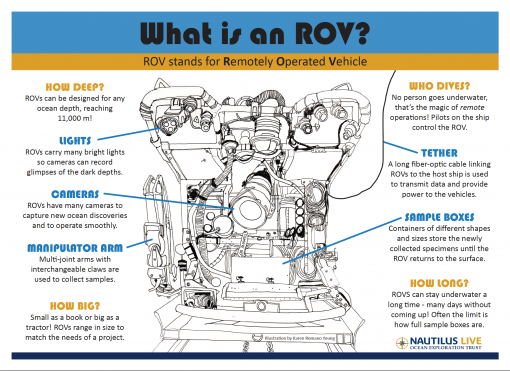 Ocean Exploration Trust
Ready to dive into learning more about Remotely Operated Vehicles and underwater robots? 
Check out the resources below to develop key science and engineering design skills with the fun of ROV Hercules and Argus. Whether you're looking for a quick at-home challenge or a more extensive engineering design project, OET has over 100 STEM activities and lessons available right now. Here are some of our ROV-themed favorites!
Great for any age: 
K-5 activity suggestions:
6-8 activity suggestions:
9-12 activity suggestions 
Share your learning
We want to see your creativity in action and how you bring the deep ocean into your learning! 
Share how you've tried these lessons via #InspiredByNautilusLive or through this feedback form for the chance to be featured on the website.