STEM Learning Module
Sense Your Surroundings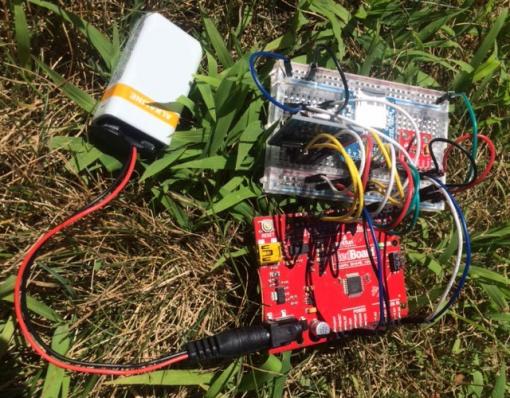 Ocean Exploration Trust
Building off the Can You Sense It module, students will design a research question they can answer using an Arduino sensor. Challenge groups to identify questions that can be answered with data on environmental variables collected from a sensor deployed within the school or community. A provided resource bank guides students through sensor platform design including instructions to add data logging capacity to the platform.
Sensor Technology Series: Module 3
---
Siente tu entorno
Continuando el módulo ¿Puedes sentirlo?, los estudiantes formularán una pregunta de investigación y la responderán utilizando un sensor Arduino. Rete a las alumnas y alumnos a identificar preguntas que puedan responder con datos de variables ambientales, recolectados de un sensor colocado dentro de la escuela o en la comunidad. El banco de recursos provisto guiará a los estudiantes en el diseño de una plataforma de sensores, incluyendo instrucciones para añadirle capacidad de registro de datos.
Serie de tecnología de sensores: módulo 3  
Objectives & learning outcomes
Students will:
determine a testable question they would like to address by collecting data using a sensor platform they build.
use the Resource Bank to research project ideas, tutorials, and appropriate tools for building a sensor.
work as a group to complete the project.
present a project and findings to the class and/or community.
Los y las estudiantes:
construirán una plataforma de sensores, con la que recolectarán datos.
formularán una pregunta comprobable, para responderla con los datos recolectados.
utilizarán el banco de recursos provisto para investigar ideas de proyectos, tutoriales y las herramientas apropiadas para construir un sensor.
trabajarán en equipo para completar un proyecto.
presentarán un proyecto y sus resultados a la clase o a la comunidad.
Disciplinary Core Ideas