STEM Learning Module
Codes & Controllers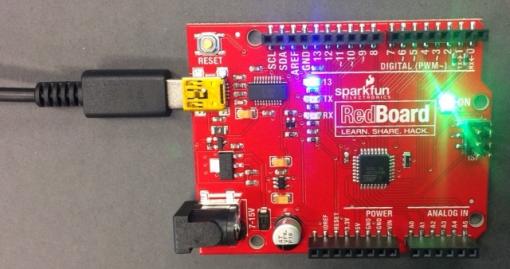 Ocean Exploration Trust
Ready to introduce students to coding & microcontroller technology? Use this easy-to-follow module to teach students hardware, software & coding basics using an Arduino microcontroller. Groups will analyze basic coding language, manipulate a provided, pre-written code to change output variables, practice building a basic circuit on a breadboard, and demonstrate learning by writing a blinking SOS code.  
Sensor Technology Series: Module 1
---
Códigos y controles
Serie de tecnología de sensores: módulo 1
¿Está listo para presentar la tecnología de codificación y microcontroladores a sus alumnos? Use este módulo para enseñar a sus estudiantes los conceptos básicos de hardware, software y codificación,utilizando un microcontrolador Arduino. Los grupos analizarán lenguaje básico de codificación, manipularán un código (provisto) para cambiar las variables producidas, practicarán la construcción de un circuito básico en una placa de pruebas, y demostrarán el aprendizaje escribiendo una señal de socorro (SOS) parpadeante.
Objectives & learning outcomes
Students will:
identify practical applications of microcontrollers and breadboards.
learn and apply basic programming to set up a simple circuit that can communicate in Morse code.
Los y las estudiantes:
identificarán las aplicaciones prácticas de los microcontroladores y las placas de pruebas.
aprenderán programación básica y la aplicarán construyendo un circuito simple que puede comunicarse en código Morse.
Disciplinary Core Ideas