Design Challenge
LEGO Brick ROV Hercules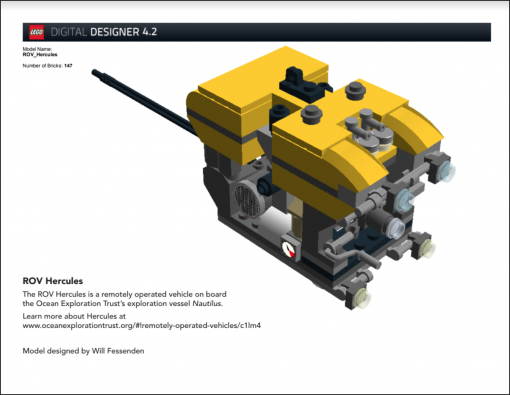 Ocean Exploration Trust
This step-by-step tutorial will guide you through the process of building your very own ROV Hercules using LEGO bricks! 
The real ROV Hercules is about the size of a car and is equipped with a high-definition video camera, several LED lights, two manipulator arms, and a variety of oceanographic sensors and samplers. 
Share your designs with us on social media with #NautilusLive.