Blog:
New Educational Video Series: Storytime At Sea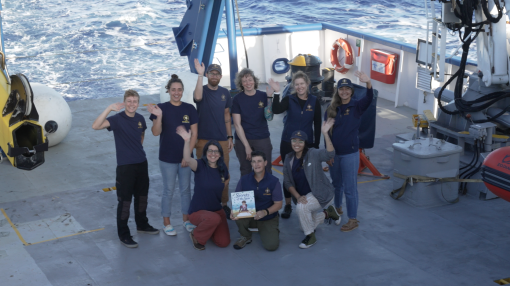 Ocean Exploration Trust
This blog was written by Science Communication Fellow Kim Weaver.
Welcome to our new lesson series: Storytime At Sea. Bring the excitement of discovery to students as ocean explorers, scientists, seafloor mappers, and engineers aboard Exploration Vessel Nautilus read science storybooks aloud from the middle of the ocean. Read-aloud videos are paired with guiding questions, companion related hands-on lessons from the suite of STEAM educational resources already available from OET. New read-aloud stories will continue being added to this blog and the resource collection.
As a STEM and EdTech Coordinator in Washington state, my role is to support K-12 teachers in all subject areas.  This series was inspired by several of my experiences using storybooks to increase confidence and excitement around teaching engineering and science, especially for young learners. Integrating English Language Arts and Science, Technology, Engineering, Art, and Math (STEAM) help teachers deliver curiosity, problem-solving, and wonder of exploring the world to students of all ages. Modeled after the Storytime From Space program where explorers on the International Space Station read storybooks to children around the world, this program brings learners ocean stories from ocean explorers. 
When selected as a Science Communication Fellow, I knew I wanted to develop some kind of storybook project inspired by the success I'd seen teachers have with other STEAM storybook approaches.  The Novel Engineering approach developed by Tufts University uses storybooks to launch engineering problem-solving projects motivated by book characters' problems. The Eureka Science Stories lesson plans each start with an inspiring biography of a scientist, engineer, or inventor and then launch students into a STEAM activity based on the character's work. Eureka Science Stories lessons also give students age-appropriate exposure to various STEAM careers. 
This idea grew eventually involving many Corps of Exploration members from expeditions Luʻuaeaahikiikapapakū, Luʻuaeaahikiikekumu, and Luʻuaeaahikiikapāpahākuʻiwawā in 2021 and 2022.  I was grateful for the collaboration of Science Communication Fellow Christopher Clauss on the first video in the Storytime At Sea series for "Ocean Speaks" by Jess Keating.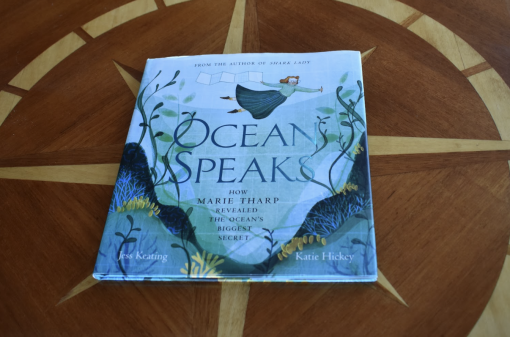 Credit
Ocean Exploration Trust
At a time when many elementary students get little or no time dedicated to science every school day, STEAM-related story books and programs like Storytime At Sea offer a way to integrate STEAM learning into English Language Arts required teaching standards. I hope teachers find the Storytime At Sea series easy to use, engaging to students, and readily adaptable to a wide range of age levels. 
Be on the lookout for new adventures and new stories. If you have storybook suggestions for future Storytime At Sea videos, please share your thoughts with us on social media using #InspiredbyNautilusLive.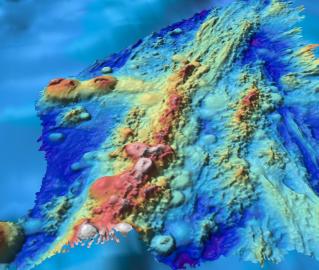 E/V Nautilus Expedition
This expedition focuses on high-resolution mapping areas of deep waters in the northern extent of Papahānaumokuākea Marine National Monument (PMNM) using ship-based mapping surveys.