Video:
Explore @ Home: Underwater Robots and the Engineers who Fly Them
How can scientists conduct science at ocean depths where human bodies cannot go? How do the underwater robots safely use electricity underwater? What's a pilot's favorite part of flying a Remotely Operated Vehicle (ROV)? Join us to learn about the robotic tools used to explore the ocean off of E/V Nautilus, led by Corps of Exploration member Megan Cook and ROV pilots and engineers Dr. Gabrielle Inglis and Jessica Sandoval. Learn how they discovered their passion for engineering, their latest projects, and where they see the future of ROV technology heading. The event will also feature fun at-home activities to try to boost your engineering and design skills.
This event originally aired September 15, 2020, developed in partnership with CITGO.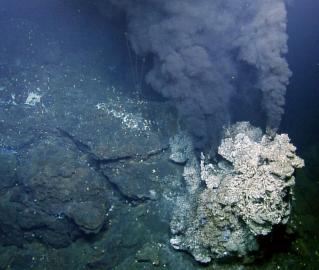 E/V Nautilus Expedition
The Nautilus team will provide maintenance and support to University of Victoria's Ocean Networks Canada's NEPTUNE observatory located off the west coast of Canada.