Humans have been sailing the global ocean in one form or another for over 7,000 years. Throughout the millennia, thousands of ships have been brought beneath the waves by weather, war, and accident. The seafloor provides an often untouched record of human history, making it an important target of exploration for archeologists studying the complex chronicles of humanity. 
Potential dive sites are pinpointed by a hull-mounted multibeam sonar system, which collects bathymetric data, surface sediment characteristics, and water column data. Information gathered helps the Corps of Exploration identify areas or features of interest to plan future investigations with ROVs Argus and Hercules. Ocean Exploration Trust works in collaboration with government authorities and local scientists to protect these important cultural and scientific sites. We also utilize the latest technologies such as autonomous surface vehicles equipped with high-resolution sonar and drones to identify and record the present state of the wrecks.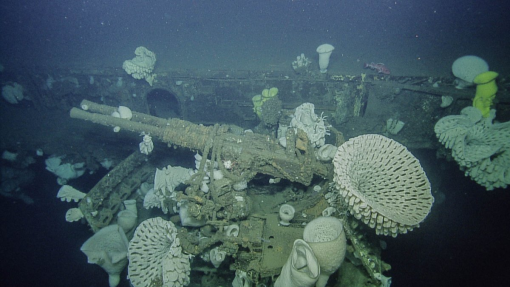 Archaeological sites like sunken ships and aircrafts provide important habitat for deep sea animals. Many of the sites we come across are covered in biology, ranging from huge lophelia coral to beautiful flytrap anemones and much more. Wreckage sites provide a hard substrate on which to live. Wooden wrecks will typically disintegrate, but more modern metal wrecks have proven to be a perfect resting spot for many stationary ocean dwellers. 
Shining a Deep Sea Spotlight on Underwater Archaeology
For its first few years of exploration, Nautilus was based in the Black, Mediterranean, and Aegean Seas. These bodies of water are home to some of the most ancient shipwrecks ever discovered. In just three years, Nautilus explored over 50 shipwrecks, ranging from 2,000-year-old merchant vessels to a World War II-era Italian aircraft. Many ancient shipwrecks are defined by their artifacts and amphora, the clay pots used by ancient civilizations to ship wines, oils, nuts, and other goods. Thanks to the oxygen-depleted waters of the Black Sea, many of the ships there have been left untouched by decomposing bacteria in the centuries that followed their wreckage.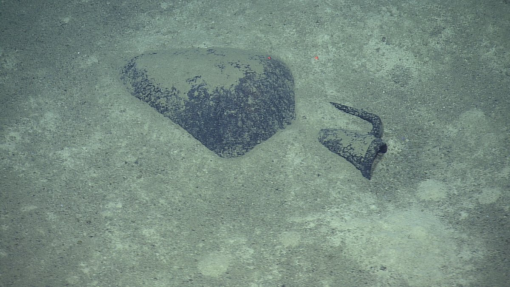 The Corps of Exploration has also played a key role in the documentation of major shipwrecks like the Monterrey Wrecks in the Gulf of Mexico, one of the more significant shipwreck sites discovered in the region due to its amazing degree of preservation from a critical period in history. Like many of our archaeological investigations, scientists systematically studied the shipwreck through in-depth documentation, including mapping the site using ROV technology at a depth of around 1300 meters (4,300 feet). Other notable modern vessels investigated by the Corps of Exploration include the USS Peterson destroyer, the USS Bugara submarine, and the USS Independence aircraft carrier, US military vessels that saw active service in different periods ranging from World War II to the Gulf War. 
E/V Nautilus and its mobile assets continue to explore maritime history with locating and reconnaissance of U-Boat sites, downed oil tankers, and missing aircraft around the world, including in Thunder Bay National Marine Sanctuary and the South Pacific waters of American Samoa. In 2019, E/V Nautilus was involved in a National Geographic expedition to search for the aircraft of Amelia Earhart, conducting extensive seafloor mapping and ROV surveys around Nikumaroro Island.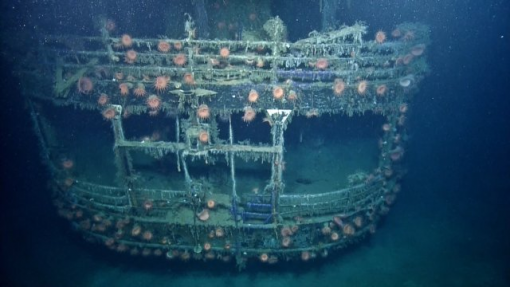 Expeditions
Get a sneak peek of where we're headed next or revisit the discoveries of our past expeditions.
Gallery
Explore the deep ocean and some of our favorite moments through our rich media gallery of photos and videos from all of our expeditions.
Classroom Resources
OET hosts a suite of free educational materials for use in classrooms, at home, or in the community.