STEM Learning Module
Model Behavior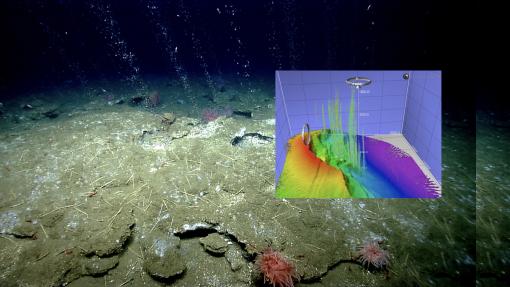 Ocean Exploration Trust
Learn the function and importance of scientific computer models used to predict complex phenomena. Examining a model for the behavior of oil in the marine environment, students develop a model to test one real-world parameter that would influence the behavior of oil molecules in an ocean. Students will use their proxy models to make connections to and ask questions about current research on hazard mitigation. This module works well as an introduction to the scientific method and precise measurement.
---
Comportamiento de modelos
Aprende la función e importancia de los modelos científicos computarizados que se utilizan para predecir fenómenos complejos. Mediante la examinación de un modelo del comportamiento del aceite en un ambiente marino, los estudiantes desarrollarán sus modelos para probar un parámetro real que influenciaría el comportamiento de moléculas de aceite en un océano. Los estudiantes usarán sus modelos para hacer conexiones y formular preguntas sobre las investigaciones actuales de la mitigación de riesgos. Este módulo funciona bien como introducción al método científico y a la toma precisa de mediciones.
Objectives & learning outcomes
Students will:
understand impacts from hazardous events such as oil spills and the scientific efforts in place to better understand future events.
design a model to test a variable in a controlled setting.
collect and graph data using proper scientific techniques.
communicate their results to an appropriate audience.
Los y las estudiantes:
comprenderán los impactos de eventos nocivos como derrames de aceite y los esfuerzos que llevan a cabo científicos para comprender mejor eventos futuros. 
diseñarán un modelo para probar una variable en un ambiente controlado.
recolectarán y graficarán datos utilizando técnicas científicas. 
comunicarán sus resultados a una audiencia apropiada.
Disciplinary Core Ideas
Media heading

Lesson Set-up Video