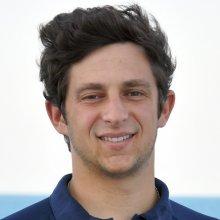 Gregg Diffendale
Hercules Pilot
Contractor
DOW Creates
Tell us about your work/ research. What kinds of things do you do? 
I work for myself as a Day Trader in the stock market. This gives me the freedom to pursue other interests such as ocean exploration, woodworking, and restoration.
What sparked your initial interest in your career?
I grew up near the Gulf of Mexico and loved everything on, in, and under the water.  
Who influenced you or encouraged you the most?
My teachers were really encouraging that I could get to be successful in this field by being myself. They were my biggest influencers to get me into the career I have now
What element of your work/ study do you think is the most fascinating?
The most fascinating thing about my job is the element of surprise, you never know what is just outside of Hercules's field of view. 
How did you get involved with the Nautilus Exploration Program?  
In 2010, I was contacted by the Operations Manager, a colleague who I have worked with previously in the South Pacific Ocean. The rest is history.
What other jobs led you to your current career? 
I've had many great opportunities that modified my original goal and led me to my current position: from rebuilding advanced physics laboratories to digging foundations; from working as a pyro-technician, to a satellite technician, from working as a sailing instructor to simulating proton and neutron scattering. I eventually started working on research vessels as an IT specialist. From there I started working with Autonomous Underwater Vehicles, then telepresence, and now Remote Operated Vehicles.
What are your degrees and certifications?
Bachelor of Science in Computer Science spec Robotics, Minors in Physics, Mathematics, and Leadership -- Eckerd College 2008; Masters of Business -- MUMA College of Business, University of South Florida 2014.
What are your hobbies?
I enjoy a lot of hobbies, but I mainly focus on weightlifting, bouldering, and woodworking on occasion. I've been told I'm an excellent cook but have learned it is important to help with the dishes
What advice would you give someone who wants to have a career like yours? 
My advice to someone interested in my career is to try things, don't turn down opportunities, always try your hardest and don't be afraid to ask for help.
"I am excited to be sailing aboard Nautilus again because I am a firm believer in OET's goals to push the boundaries and share the excitement with the next generation of explorers"
Expeditions
Gregg participated in the following Ocean Exploration Trust expeditions: