Video:
Return to #ONCabyss Highlights
From the complex systems of Barkley Canyon to the billowing chimneys at Endeavor Vent Field, the Ocean Networks Canada #ONCabyss cruise was one for the books! Here's a quick look at some of the features the E/V Nautilus team explored while diving off the coast of western Canada.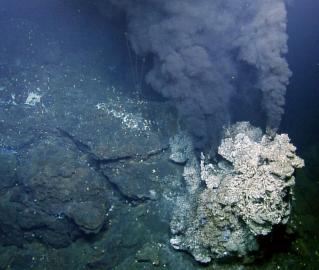 E/V Nautilus Expedition
The Nautilus team will provide maintenance and support to University of Victoria's Ocean Networks Canada's NEPTUNE observatory located off the west coast of Canada.