Video:
Gulper Eel Balloons Its Massive Jaws
Big gulp! The Nautilus team spotted a gulper eel (Eurypharynx pelecanoides) doing just that in Papahānaumokuākea Marine National Monument. Its pouch-like mouth can inflate in an instant, scooping up much larger prey just like a pelican--and giving it that muppet-like look! This gulper eel was likely a juvenile, as this species can grow up to three feet in length.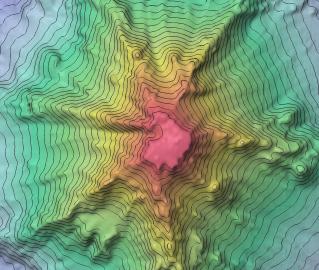 Expedition
This expedition will involve mapping and subsequent ROV dives on enigmatic seamounts located in a poorly explored area of the Papahānaumokuākea Marine National Monument (PMNM).  The objectives are to determine how and when these seamounts formed and to document the biological communities that presently live on them. The PMNM is the largest contiguous marine protected area in the United States.