Video:
Scientist Stories: Pete Girguis on the Point of Ocean Exploration
Dr. Pete Girguis explains why everyone, not just PhD Scientists, should care about ocean exploration.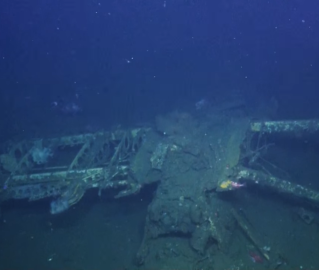 Expedition
The team of E/V Nautilus explores the USS Macon, a US Navy dirigible aircraft carrier that sank off the central California coast in 1935. The team finds parts of the ship as well as the Sparrowhawk biplanes it carried.