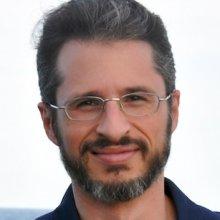 Ethan Gold
Data Engineer
Director of Software and Data Engineering
Ocean Exploration Trust
Ethan Gold is the Director of Software and Data Engineering for the Ocean Exploration Trust.
Ethan Gold graduated from Vassar College with a BA in Computer Science in 1997, followed by a MS in Computer Science from Columbia University's School of Engineering in 2001.
"I love robots and hate pirates"
Expeditions
Ethan participated in the following Ocean Exploration Trust expeditions: