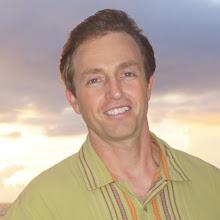 Derek Sowers
Mapping Coordinator
Mapping Operations Manager
Ocean Exploration Trust
Derek Sowers serves as the Mapping Operations Manager for the Ocean Exploration Trust, and is based at the University of New Hampshire's Center for Coastal and Ocean Mapping.  Derek previously served as an Expedition Coordinator for NOAA Ocean Exploration for nine years leading ocean exploration mapping and remotely-operated vehicle (ROV) missions on NOAA Ship Okeanos Explorer.
Derek holds a B.S. in Environmental Science from the University of New Hampshire, an M.S. in Marine Resource Management from Oregon State University, and a Ph.D. in Oceanography from the University of New Hampshire. Derek enjoys utilizing ocean mapping data to better characterize marine habitats, and developed standardized geomorphology maps for the entire U.S. Atlantic Margin deeper than 200 m for his doctoral research.
Prior to focusing on deep sea mapping and exploration, Derek conducted coastal research and restoration work for NOAA's National Estuarine Research Reserve network and EPA's National Estuary Program in Oregon and New Hampshire. Derek has participated in numerous oceanographic expeditions spanning remote areas of the Arctic, Pacific, and Atlantic oceans.
Tell us about your work/research. What kinds of things do you do?
I am an oceanographer with a specialized interest in ocean mapping (hydrography) and marine habitat mapping. I became fascinated with the science of underwater mapping, and have been fortunate to get the opportunity to apply these skills towards exploring and discovering deep sea marine habitats around the world. I use sonar systems to map the seabed and image features in the water column and collaborate with teams of engineers to support more in-depth explorations of marine habitats using submersibles and advancing emerging technologies at sea. I enjoy interpreting mapping data to make maps and to better characterize marine ecosystems.
What sparked your initial interest in your career?
I grew up wandering the woods and wetlands of southwest NH and have always been interested in the natural world and conservation. The mysteries of the ocean hooked me as an undergraduate student at the University of New Hampshire and I spent summers working as a SCUBA diver working on restoring eelgrass habitat in the Great Bay estuary. This led me to pursue a career studying and conserving marine ecosystems.
Who influenced you or encouraged you the most?
My parents instilled in me an appreciation of nature growing up, and we lived in a rural setting that enabled self-guided exploration. I have been inspired by a long list of explorers, naturalists, and scientists - most recently by some of the world's leading ocean mappers at the University of New Hampshire.
What element of your work/study do you think is the most fascinating?
My job provides the opportunity to visit some of the most remote and wild parts of the world's oceans and map terrain that no one has ever seen before - I love the thrill of exploration and discovering the unknown. On top of that, we get to see the geology and marine life that lives in these areas through ROV dives - we just never know what we will see!
What other jobs led you to your current career?
Early in my career, I enjoyed fun outdoor seasonal work as a diver, coastal researcher working off small boats, AmeriCorps volunteer restoring streams, and an adventure guide in Alaska. I spent the first half of my career focused on coastal habitat restoration, research, and monitoring in estuaries in Oregon and New Hampshire. These jobs instilled in me a love for fieldwork and a passion for using innovative technologies to assess marine habitats.
What are your degrees and certifications?
Bachelor of Science in Environmental Science - University of New Hampshire 1995; Master of Science in Marine Resource Management - Oregon State University 1999; Doctor of Philosophy in Oceanography - University of New Hampshire 2020
What are your hobbies?
Surfing, snowboarding, cross-country skiing, kayaking, diving, trail running, mountain biking, and backpacking. My favorite thing is a new outdoor adventure with my wife and two sons.
What advice would you give someone who wants to have a career like yours?
I recommend talking directly with people that are in this field on how to get involved and work with them to gain experience with any opportunity you can get. It helps to cultivate a technical skill that is of practical use to the mission and also something that you personally find fascinating. It is key to keep in mind that it takes many diverse skill sets and people to make exploration missions successful - there are many ways to be a key member of the team. Find out what motivates you and pursue it with intention and persistence.
How did you get involved with the Ocean Exploration Trust?
I worked for NOAA Ocean Exploration for nine years leading exploration missions for the federally-operated exploration ship Okeanos Explorer. I became involved with the Ocean Exploration Trust to have the opportunity to broaden my experiences with a different vessel and to engage with new partnerships.
Expeditions
Derek participated in the following Ocean Exploration Trust expeditions: