Blog:
Local Gulfport Students Build ROVs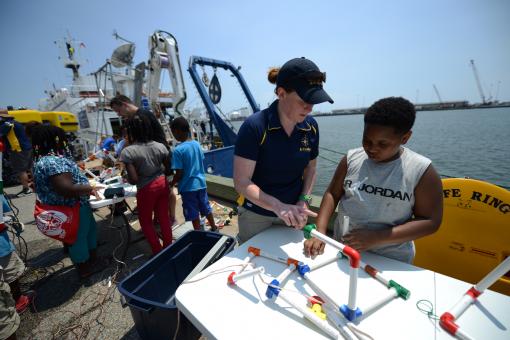 Ocean Exploration Trust
Before heading out on our current cruise leg, the Corps of Exploration spent some time with local Boys & Girls Club students in Gulfport, Miss. while docked in the Port of Gulfport on Friday, June 20th.
After receiving a tour of the ROVs and speaking with both the engineers and pilots for Hercules and Argus, the students participated in a dockside ROV building activity, led by the ECOGIG educational team. 
Creating miniature ROVs from PVC pipes, foam, and small motors, the students learned the basics of buoyancy and propulsion, driving their ROVs in tanks and experimenting with improving them.
Dr. Robert Ballard was on hand to help the students with the construction.
The event was featured on the local news station WLOX, click here to watch the footage.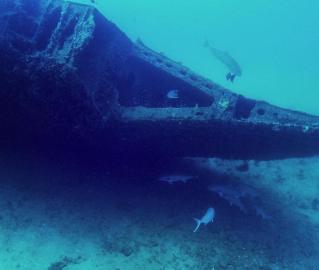 Expedition
NOAA's Office of National Marine Sanctuaries selected two deep-water areas off southwest Florida to better understand the ecological connectivity of deep-water biological habitats and communities to the Florida Keys National Marine Sanctuary, the Tortugas Ecological Reserve, and Pulley Ridge Habitat.