Photo album:
On Deck, Off Duty
It's hard to believe, but not all of the Nautilus team's time is spent working - the members of the Corps of Exploration occasionally pull themselves away from the action to rest, play games, watch movies, and more. The photos in this album show a side of Nautilus you don't see on the live stream - the team on deck, and off duty.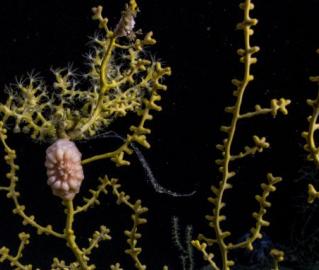 Expedition
This cruise will focus on the discovery of new cold-water ecosystems and improved understanding of underwater geological hazards and processes. The Straits of Florida is a trough that separates the Florida Peninsula from Cuba and the Great Bahamas Bank. Due to the differences in geological, oceanographic, and chemical processes within this region, the deep water contains some of the greatest species richness in the Atlantic Ocean.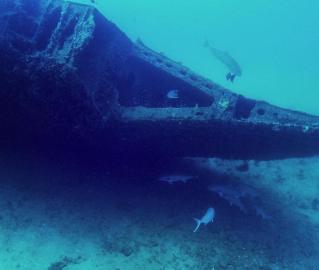 Expedition
NOAA's Office of National Marine Sanctuaries selected two deep-water areas off southwest Florida to better understand the ecological connectivity of deep-water biological habitats and communities to the Florida Keys National Marine Sanctuary, the Tortugas Ecological Reserve, and Pulley Ridge Habitat.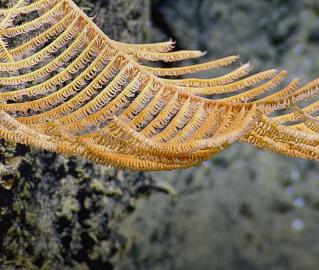 Expedition
This cruise is part of a larger research program focused on examining the ecosystem-level response to oil and gas in the Gulf of Mexico. The research group leading the cruise is called the Ecosystem Impacts of Oil and Gas Inputs into the Gulf of Mexico (ECOGIG) Consortium, which is made up of scientists from a wide variety of disciplines studying current flow, ocean chemistry, microbial activity, deep-sea coral communities, and everything in between.