Blog:
Background: The Wreck of U-2513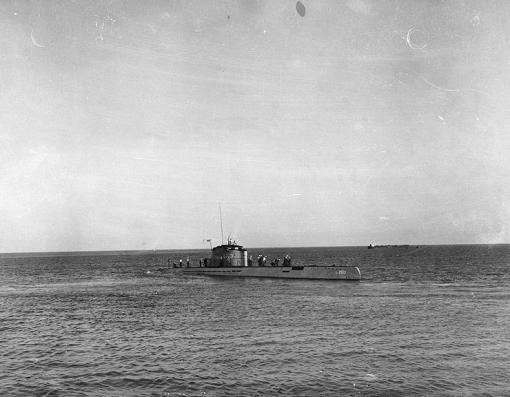 Ocean Exploration Trust
Did you know that, during World War II, a whole wolfpack of German U-boats patrolled U.S. waters in the Gulf of Mexico, right off the coast of New Orleans? They harassed shipping in the area, sinking dozens of vessels. The U.S. Navy successfully sunk one enemy submarine in the Gulf before the end of the war - U-166 (also a potential target for our cruise later this season - keep an eye out for updates on that cruise).
So if the U.S. only sunk one U-boat in the Gulf during the war, why are there two wrecks in the area?
The history of U-2513 is a bit unusual. It didn't begin production until the middle of 1944 and wasn't comissioned until October of that year. It conducted a grand total of zero war patrols before surrendering to Allied forces in May of 1945. It's second and final commander (for just about two weeks) was Erich Topp, one of the most successful U-boat pilots of the war. After a few stops in Europe, ownership of the sub was turned over to the U.S. Navy for research on the U-boat's design and on potential antisubmarine warfare tactics. While it was on duty near Key West, it played host to then-President Harry S. Truman, who was the first sitting U.S. President to make a trip underwater in a submarine. 
After traveling around to various naval bases up and down the East Coast of the U.S., U-2513 was decomissioned in 1949 and lay unused in Portsmouth, NH for two years. In 1951, the Chief of Naval Operations ordered the boat "sunk by gunfire," and it made one final trip down the coast to Key West. On October 7th 1951, almost seven years to the date after it was comissioned, it was sunk in rocket tests by a U.S. Navy Destroyer off the coast of the Dry Tortugas, where it has rested ever since.   
And now, 63 years later, the Corps of Exploration aboard E/V Nautilus is diving on the wreck with two remotely operated vehicles. We'll be both imaging and high-resolution mapping U-2513 to bring video of this sunken U-boat to the world, and provide a living link with a not-so-distant era of American history.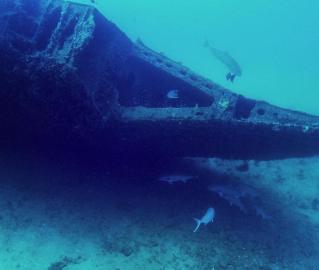 Expedition
NOAA's Office of National Marine Sanctuaries selected two deep-water areas off southwest Florida to better understand the ecological connectivity of deep-water biological habitats and communities to the Florida Keys National Marine Sanctuary, the Tortugas Ecological Reserve, and Pulley Ridge Habitat.