Video:
World Oceans Day -- LIVE!
On June 8, we connected LIVE with our team of scientists, researchers, and explorers aboard E/V Nautilus in the Central Pacific. In honor of #WorldOceanDay, Corps of Explorer members both onboard the vessel and ashore will answer audience questions submitted in real-time through www.nautiluslive.org. Join us as we map unexplored parts of the sea floor and discuss the importance of ocean exploration to conservation!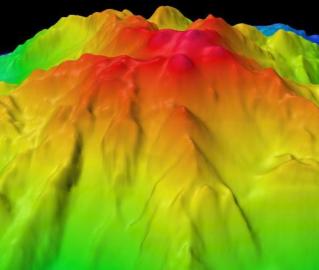 E/V Nautilus Expedition
This 24-day expedition will involve multibeam and sub-bottom profiler mapping to reveal the seafloor within the Johnston Atoll Unit of Pacific Remote Island Marine National Monument (PRIMNM). Johnston Atoll, one of the most isolated atolls globally, is located in the central Pacific Ocean, between the Hawaiian Islands and the Line Islands. The main objective of this expedition will be to collect high-resolution seafloor bathymetry data where it has not been previously collected.