Video:
Explore at Home: Geological Shapes of the Seafloor
Join Ocean Exploration Trust Corps of Exploration member Kelly Moran in conversation with Chief Operating Officer Allison Fundis and Chief Scientist Dr. Nicole Raineault as they discuss the variety of marine geological forms that make up the majority of the seafloor. Did you know there are underwater volcanoes, lakes, and smoking chimneys? Learn about these geological features and many more that E/V Nautilus scientists see and study. Interested in studying seafloor rocks and their importance in shaping the seafloor? This event is for you!  This event originally aired November 23, 2020. 
This event developed in partnership with CITGO.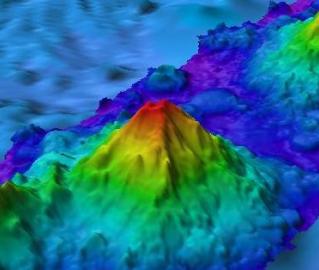 E/V Nautilus Expedition
Our 2020 expedition season will culminate in a mapping expedition as we fill in coverage gaps located within the U.S Exclusive Economic Zone (EEZ) off the coast of southern California.