Video:
Meet the Team: Opening Doors to Deep Sea Research with Moronke Harris
Moronke Harris grew up in a landlocked province, but her curiosity has carried her to the seafloor studying the fascinating communities of microbes and animals who survive and thrive in the extreme environments of hydrothermal vents. Join in this conversation with host Megan Cook and Moronke as she begins her first year of graduate school to learn about her unique path from science-enthusiast to scientist and her vent field research on the seafloor in British Columbia. This event aired on September 10, 2020. 
This event developed in partnership with the National Marine Sanctuary Foundation.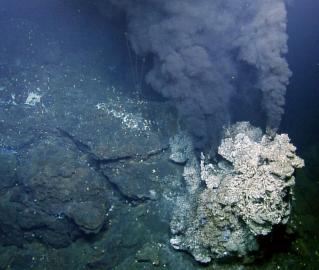 E/V Nautilus Expedition
The Nautilus team will provide maintenance and support to University of Victoria's Ocean Networks Canada's NEPTUNE observatory located off the west coast of Canada.