Video:
Neon Green Ctenophore Shimmers in ROV Lights
The ctenophore's comb-like rows of cilia propel it through the water--and make it shimmer in the lights of ROV Hercules. This iridescent comb jelly was spotted at 1931m while exploring Naifeh seamount in Papahānaumokuākea Marine National Monument.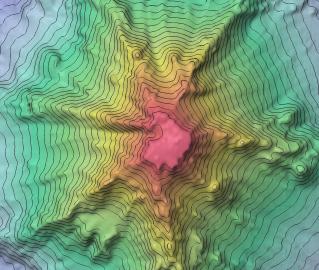 Expedition
This expedition will involve mapping and subsequent ROV dives on enigmatic seamounts located in a poorly explored area of the Papahānaumokuākea Marine National Monument (PMNM). The objectives are to determine how and when these seamounts formed and to document the biological communities that presently live on them. The PMNM is the largest contiguous marine protected area in the United States.