Video:
Coral Cities of Papahānaumokuākea Marine National Monument
Miles below the surface, branching high rises and glassy structures sprout from the seafloor. These undersea cities of colorful corals and glass sponges serve as refuge and restaurant for other deep sea animals trying to catch food from currents moving around underwater mountains. These were just a few of the sights documented while exploring unsurveyed seamounts of Papahānaumokuākea Marine National Monument.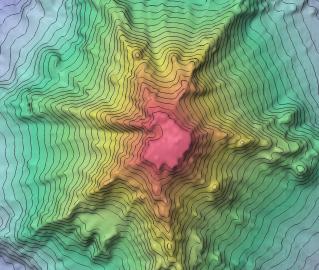 Expedition
This expedition will involve mapping and subsequent ROV dives on enigmatic seamounts located in a poorly explored area of the Papahānaumokuākea Marine National Monument (PMNM).  The objectives are to determine how and when these seamounts formed and to document the biological communities that presently live on them. The PMNM is the largest contiguous marine protected area in the United States. Deepwater research has been conducted for decades within the original boundaries of the monument, with areas within recently expanded boundaries remaining almost completely unexplored.