Video:
Spectacular Siphonophore Strands
Each individual of a siphonophore chain has a different function to keep the entire colony healthy: swimming, stinging, digesting, reproducing. The Nautilus team (especially the "Siphono4-8" watch shift) has been spotting many of these ethereal drifters this week in NOAA Olympic Coast National Marine Sanctuary.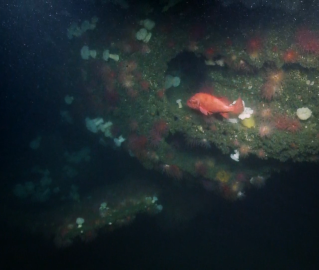 Expedition
Returning to the Pacific Northwest, Nautilus will launch an expedition with dual objectives in Olympic Coast National Marine Sanctuary, covering 3,189 mi2 of coastal and offshore waters along one of the least developed coastlines of the continental US.