Video:
Exploring USS Bugara With Eyewitnesses to History
On August 25, 2017, the Nautilus team conducted the first archaeological survey of USS Bugara. After 46 years on the seafloor, this World War II submarine has transformed into a vibrant living habitat, 800 feet deep in NOAA Olympic Coast National Marine Sanctuary. Follow ROV Hercules through our exploratory dive, guided by maritime archaeologists, scientists, and veterans of this historic submarine. Learn more about this expedition.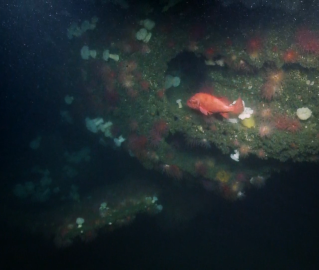 Expedition
Returning to the Pacific Northwest, Nautilus will launch an expedition with dual objectives in Olympic Coast National Marine Sanctuary, covering 3,189 mi2 of coastal and offshore waters along one of the least developed coastlines of the continental US.