Video:
Sharks of the Anegada Seamounts
We've encountered a number of sharks of all shapes and sizes during our exploration of the Anegada passage, including small catsharks, a huge sixgill shark, and more - check them all out in this clip, and stay tuned for more!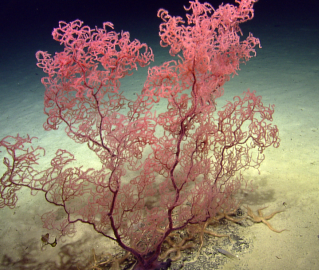 Expedition
Within the Caribbean region, numerous unexplored seamounts punctuate the seafloor holding records of geologic, biologic and oceanographic processes over different time-scales. Seamounts are topographically and oceanographically complex with environmental characteristics that vary greatly and have often been suggested to be biodiversity hotspots, however, many of these hypotheses are only beginning to be explored in detail.