Video:
Underwater Community Forms Around Lone Coral
Hercules flew over a practically barren undersea ridge, only to come across this lone coral poking out of the seafloor. It's home to a small but thriving community, featuring arthropods, fish, a brittle star, and more.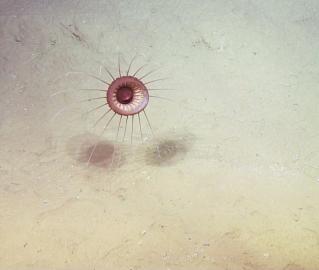 Expedition
The Windward Passage, located between Cuba and Haiti, is a major conduit between the Atlantic Ocean and Caribbean Sea. It is a site of complex currents, mixing and exchange of water that have been little explored despite the historical importance of this region as a major shipping route. This region also represents a very active portion of the northern Caribbean plate boundary, where several geologic (seismic and tectonic) features and processes occur along the seafloor beneath the Windward Passage.