Video:
Cute Bobtail Squid
Despite the name, this isn't a true squid - bobtail squids are more closely related to cuttlefish. Their beautiful colors are in part due to bioluminescent bacteria that inhabit the squid's mantle.  
More Octopus and Squid Videos: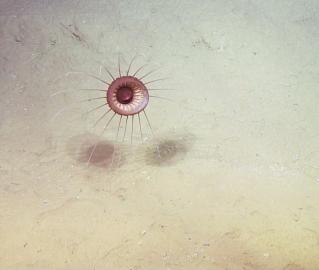 Expedition
The Windward Passage, located between Cuba and Haiti, is a major conduit between the Atlantic Ocean and Caribbean Sea. It is a site of complex currents, mixing and exchange of water that have been little explored despite the historical importance of this region as a major shipping route.