Video:
The Biology of Shipwrecks
Many of the shipwrecks E/V Nautilus comes across are covered in biology, ranging from huge lophelia coral to beautiful flytrap anemones and much more. What makes shipwrecks such a popular deep sea habitat, especially in areas that are otherwise mostly empty of life?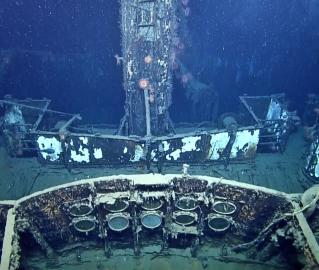 Expedition
This expedition focused on documenting the myriad natural and cultural resources that lie in U.S. waters for the joint National Geographic and 60 minutes television special, The Unknown America. Some exploration sites visited include brine pools, deep-water coral reefs, and several shipwreck sites.