Video:
Mapping a German U-boat
E/V Nautilus revisits the wreck of German U-boat U-166, sunk in the Gulf of Mexico during World War II. On this trip, the main goal was to map the wreck using Hercules' high-resolution mapping system.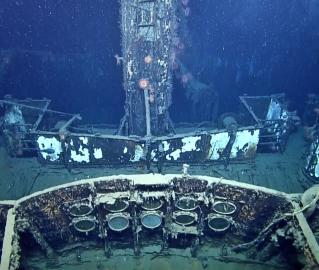 Expedition
This expedition focused on documenting the myriad natural and cultural resources that lie in U.S. waters for the joint National Geographic and 60 minutes television special, The Unknown America. Some exploration sites visited include brine pools, deep-water coral reefs, and several shipwreck sites.