Video:
Close to Home: Exploring a German U-Boat Sunk off U.S. Coast
Nautilus visits U-166, one of two U-Boat wrecks in the Gulf of Mexico. The boat was sunk early on in World War II, sinking only four ships before being destroyed by a U.S. Naval vessel next to its final target, the Robert E. Lee, in 1942.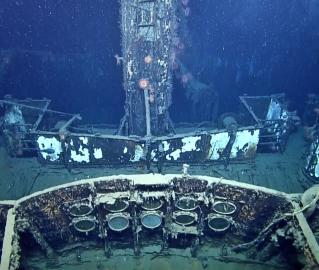 Expedition
This expedition focused on documenting the myriad natural and cultural resources that lie in U.S. waters for the joint National Geographic and 60 minutes television special, The Unknown America. Some exploration sites visited include brine pools, deep-water coral reefs, and several shipwreck sites.