Video:
Life on the Line: Pulley Ridge Biology
The largest off-shore coral community found on the continental United States is at Pulley Ridge. Originally discovered in 1950 and rediscovered in 1999, Pulley ridge has been rigorously studied based on its unique biology, location, and depths.
Stay connected!
- Follow along with us all season on www.nautiluslive.org.
- Like us on Facebook at facebook.com/nautiluslive
- Connect with us on Twitter @evnautilus
- Follow us on Instagram @nautiluslive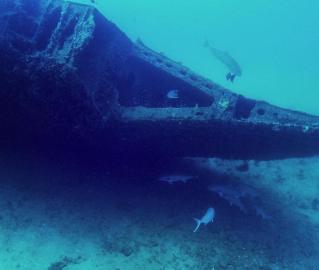 Expedition
NOAA's Office of National Marine Sanctuaries selected two deep-water areas off southwest Florida to better understand the ecological connectivity of deep-water biological habitats and communities to the Florida Keys National Marine Sanctuary, the Tortugas Ecological Reserve, and Pulley Ridge Habitat.