Video:
Deep Dwellings: Carbonate Structures
We came upon these carbonate structures and found schools of fish that have made their homes in these geologic formations.
NA042
Stay connected!
- Follow along with us all season on www.nautiluslive.org.
- Like us on Facebook at facebook.com/nautiluslive
- Connect with us on Twitter @evnautilus
- Follow us on Instagram @nautiluslive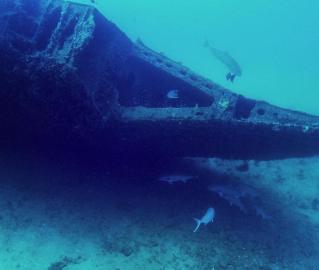 Expedition
NOAA's Office of National Marine Sanctuaries selected two deep-water areas off southwest Florida to better understand the ecological connectivity of deep-water biological habitats and communities to the Florida Keys National Marine Sanctuary, the Tortugas Ecological Reserve, and Pulley Ridge Habitat.