Design Challenge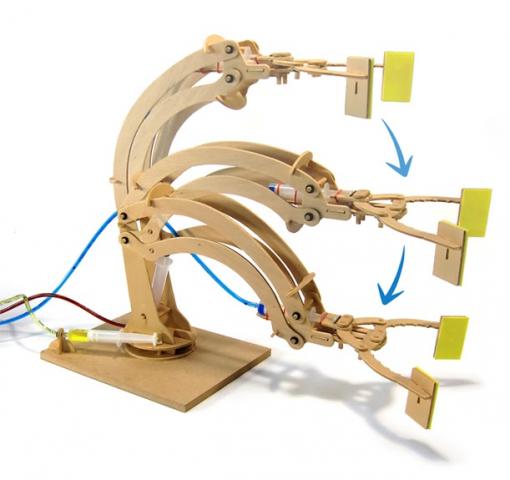 Pathfinders Design & Technology
In this activity, you will build a small-scale hydraulic robot arm to move blocks and witness this fluid dynamic system in action.
On E/V Nautilus, ROV Hercules relies on a hydraulic pump to activate its two manipulator arms.
From the Greek word "hydor" for water and "aulos" meaning pipe, hydraulics is a term used to describe the branch of science and technology concerned with the passage of fluids through pipes and channels, especially as a source of mechanical force or control. Hydraulic machines are used in many applications across the world, and are even at use inside the human body! From cranes to groundwater wells to automobile brakes and oceanographic robots, the fluid provides an essential source of power.
Objectives & learning outcomes
Visualize hydraulics in action by operating small-scale assembled robotic arms.
Learn the fundamentals of hydraulic machines and how this technology is used in Remotely Operated Vehicle Hercules.
Test your robot arm navigation skills by completing a timed challenge.
Disciplinary Core Ideas