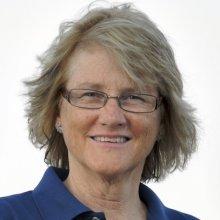 Mary Nichols
Video Engineer
Professor Emeritus
Middle Tennessee State University
Tell us about your work/research. What kinds of things do you do? 
Although currently retired, I stay abreast of changes in the video field by volunteering with various production teams. My field was video documentaries and local southern music. I still work with students through the local college and help with their personal projects.
What sparked your initial interest in your career?
I was first drawn to video engineering when working with Dr. Ballard on the JASON project in the late 1990s and early 2000s. Creating studios in the field and bringing science to school students in the classroom was most interesting and exciting.
Who influenced you or encouraged you the most?
My parents taught my siblings and I that learning never ends. They were always learning new things through the end of their lives. I aspire to be like them as I get older.
What element of your work/study do you think is the most fascinating?
I've worked on several volcano projects over the years. With the latest eruptions currently taking place in Hawaii, I am looking forward to going back to Hawaii on this trip to see how the island has been impacted.  
How did you get involved with the Nautilus Exploration Program?  
I volunteered for as outside projects as I could while teaching. When the position became available, those volunteer efforts paid off and I was invited to join the video crew on the Nautilus in 2005. I've been working with the team since that time.
What other jobs led you to your current career? 
I was a Communications major and a biology minor in college. Each job I've held has been a result of those studies. I worked as a newspaper journalist for several years, learning the skills to write well, to ask pertinent questions and to evaluate outcomes. I then turned my attention to creating videos using the same critical thinking skills and I have continued that path on the Nautilus.  
What are your degrees and certifications?
B.S. Mass Communication - Clarion State University 1983.
M.S. Mass Communication - Clarion University of Pennsylvania 1984
Ph.D. - Mass Communication Research - University of North Carolina 1994
What are your hobbies?
Photography and travel have always been my outside interests. Now that I'm retired I do both as often as possible.  
What advice would you give someone who wants to have a career like yours?  
Communication skills are critical to every career. Learn to write well. Learn to speak well. Learn to evaluate the works of others in your field and determine how to apply their findings to your interests.
"Since I retired from Middle Tennessee State University I've been doing a lot of traveling and look forward to another great series of expeditions with the EV Nautilus in 2016. It's exciting to see what's under the earth's oceans!"
Expeditions
Mary participated in the following Ocean Exploration Trust expeditions: