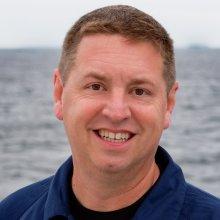 Ed McNichol
He/Him
Video Operations Manager
Vice President
Mumbian Enterprises, Inc.
Tell us about your work/research. What kinds of things do you do?
I am a communications technology professional with four decades of global video expertise. My firm designs, builds and operates sophisticated shipboard video systems and control rooms that support deep-sea research, exploration, and engineering using Remotely Operated Vehicles. As Video Operations Manager, I supervise a diverse team of Video Engineers and Interns and support them in creating critical digital assets by providing structured policies, procedures, checklists, and documentation.
What sparked your initial interest in your career?
I was 8 years old and a family friend shot home movies with an 8mm motion picture camera. When they brought the developed film over to show us a couple of weeks later, I was hooked. I thought to myself, "I want to do THAT for the rest of my life."
Who influenced you or encouraged you the most?
I was a Motion Picture Specialist (84C) in the Army with an amazing group of talented professionals, and they helped me grow as a communicator and technician. 
What element of your work/study do you think is the most fascinating?
Being able to utilize my skill set to assist in deep-sea exploration is an incredibly unique opportunity that I am very grateful for. We never know what we're going to see on each dive, and that is always exciting. The oceans are critical to life on earth, and it's meaningful to me to assist in understanding them.
What other jobs led you to your current career?
My career path includes a focus on film and video post-production and designing and building facilities for post houses and television stations. My three decades of experience as both a video editor and photographer combined with the video engineering skills I learned working for Sony all come into play when I step onto a vessel for an expedition.
What are your degrees and certifications?
I was trained as both a Motion Picture Specialist (84C) and a Television / Audio Production Specialist (84F) in the military and worked on broadcast systems for Sony for 11 years. 
What are your hobbies?
I am an avid scuba diver and Divemaster. I also enjoy the outdoors through hiking and camping. And I love traveling the globe and learning about other cultures.
What advice would you give to someone who wants to have a career like yours?
Learn to tell a great story, and learn how to learn technology. The tools will always change, and you will need to adapt to these changes. But the heart of my industry is telling a captivating story that can motivate viewers to respond, and that skill is critical.
How did you get involved in the Nautilus Exploration Program? How did you get on the ship?
Many of my colleagues from other vessels are now associated with OET, and I was fortunate enough to be asked to contribute to this expedition. 
Expeditions
Ed participated in the following Ocean Exploration Trust expeditions: