From Shore to the Abyss Project Panel:
Expeditions of the Future: Scientific expeditions of yesterday, today, and imagining those to come.
Thursday, October 6, 2022 — 8:00 am Hawaii • 11:00 am Pacific • 2:00 pm Eastern
As our environment and society change, so too do the many ways in which we explore our planet. People previously excluded from participating in expeditions now lead them, building new models of knowledge curation. Join Ingrid Algren and National Geographic Explorers Dr. Elizabeth Lindsey, Allison Fundis, and Jennifer Berglund in a conversation about women in expedition leadership, the ways in which expeditions are changing today, and explore how you can be part of shaping those of the future!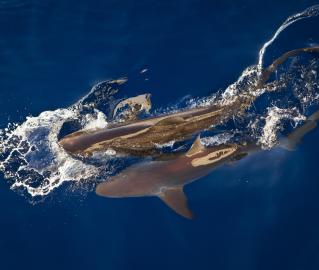 E/V Nautilus Expedition
In our second leg of the From Shore to the Abyss program, OET and National Geographic Society are exploring the waters of Maui and Hawaiʻi island while studying sharks and microplastic pollution investigating the intersection of humans and the ocean environment to inform policy and management of this ecosystem.