Blog:
Understanding Hawai'i's Biological Soundscapes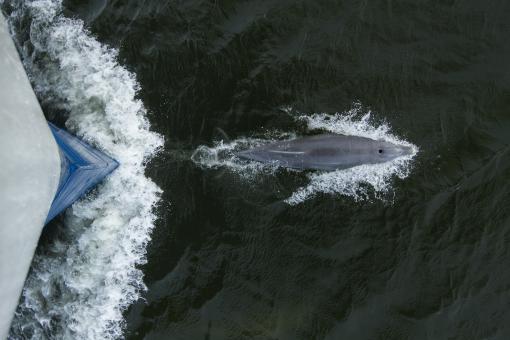 Ocean Exploration Trust
As part of the first expedition of OET's expanded ocean exploration program, From Shore to the Abyss, in September 2022, a team of scientists, conservationists, and educators will be conducting research to advance our understanding of the underwater ecosystem and the marine life that depend on it. The Marine Mammal team, led by National Geographic Explorer Matthias Hoffmann-Kuhnt, will deploy innovative and noninvasive technology to collect data on underwater soundscapes. This expedition is made possible by a collaborative partnership between OET and National Geographic, resulting in a high-impact expedition that advances our discovery of multiple disciplines of oceanography, marine ecology, and conservation. 
The team is looking to gather soundscape information on both marine mammals and the reef ecosystem during the 12-day expedition through an underwater recording device. The new apparatus designed by the team can map vocalizations onto video recordings, allowing us to pinpoint the sound source for the first time. This fascinating technology opens the potential to understand better cetacean communication, noise pollution, and reef health. With the cultural significance of cetaceans and coral reefs in Hawaiian culture, we are proud to say our research methods are noninvasive to our study species. The cultural liaisons on the ship will also play a key role in our educational outputs, so we can share the science and culture of our research with students in Hawai'i and beyond.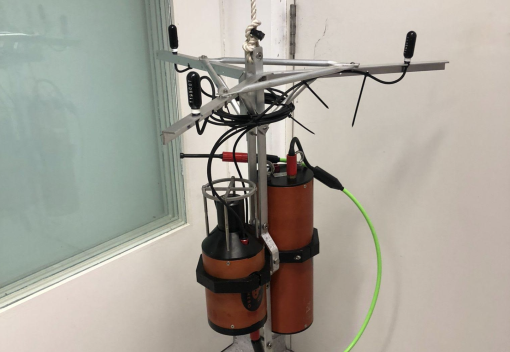 This leg of the expedition will be traveling through Maui and Hawai'i Island, providing an opportunity to encounter many species of cetaceans. Over 22 species of cetaceans have been documented in these waters - some more common than others. The likelihood of encountering these animals is extremely high, especially with support from team members that will be surveying from the ship. Since this expedition is taking place in September, the recordings will be able to support an understanding of sound in the absence of humpback whale season. Every year, humpback whales migrate to Hawaii to breed and reproduce; the ocean fills with sound from their song and whale watching boat engines. Recording during this "low" season will help quantify the difference in sound during and after whale season. 
Since this expedition is the pilot program for this apparatus, we anticipate learning a lot about the potential data collection, deployment methods, and applications of our insights (along with some mistakes along the way!) Exploring the waters surrounding Maui and Hawai'i Island is critical to understanding how cetaceans, and our living coral reefs, rely upon and interact with underwater sound to survive. We are thrilled to be able to offer Nautilus audience updates throughout the expedition, with social media live sessions, Ship-to-Shore interactions for students, and a lesson plan for students after our return. 
Join us as we venture into the shallows for our brand-new From Shore to the Abyss Program!
Launching in 2022, the From Shore to the Abyss Program expands OET's ocean exploration program from the deep sea into coastal coral ecosystems lending our ship and research experience to contribute to new discoveries focused on the conservation of reefs and the generation of new knowledge. The program in 2022 will focus on the main Hawaiian Islands hosting a variety of teams leading research projects to gain a better understanding of the resident sharks and marine mammals, the impact of plastics on marine environments, and the maritime history of Hawai'i. This expedition is funded by the National Geographic Society.
E/V Nautilus Expedition
In our first leg of the brand-new expedition series From Shore to the Abyss, we are teaming up with (and receiving funding from) the National Geographic Society to study shallow waters near Maui and Hawaiʻi island. Project teams on this leg will combine cutting-edge technologies with indigenous Hawaiian knowledge to increase knowledge and understanding of marine life. The work will focus on sharks and marine mammals—apex predators who are culturally significant to the Hawaiian people.