Blog:
Why Mapping Matters to the Corps of Exploration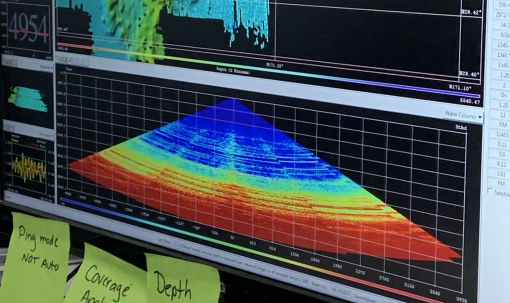 Ocean Exploration Trust
If you ask a room full of ocean explorers why detailed maps of the seafloor are important, you will get dozens of answers. That's what Shannon Donovan and Kim Weaver, Science Communication Fellows onboard E/V Nautilus, decided to do!  
In this series, you will learn about some of the members of the Corps of Exploration and why seafloor maps are important to their different roles within the field of ocean exploration. Learn the story behind the work of Biologists, geologists, and ecologists, oh my! Read on to explore why mapping matters to each of them.
Roles: Expedition Leader, Navigator, and Oceanographer
Roles: Seafloor Mapper, Navigator, Researcher (Geologist and Oceanographer)
Roles: Seafloor Mapper, Navigator, Expedition Leader, and Geographer
Roles: Lead Scientist and Researcher (Geologist)
Roles: Lead Scientist and Researcher (Marine Biologist)
Additionally, if you want to develop your own ESRI Storymap to share a story about why mapping matters to you, check out this set of educator instructions!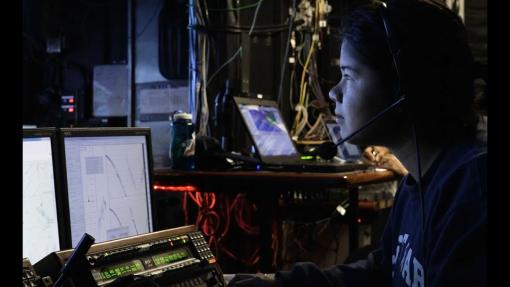 Credit
Ocean Exploration Trust
About the Authors
Science Communication Fellow Shannon Donovan loves to learn. Learning about geospatial tools is one path they have been on in recent years. They currently teach STEM and Robotics in North Kingstown, RI.
Science Communication Fellow Kim Weaver has a background as a civil and environmental engineer and worked to restore abandoned coal mines before transitioning to a career in education.  She currently works as STEM and EdTech Coordinator in Washington State, where she supports K-12 teachers.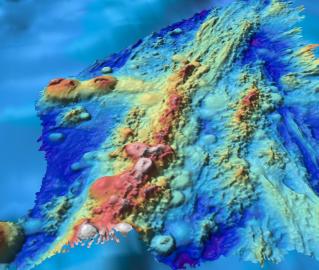 E/V Nautilus Expedition
This expedition focuses on high-resolution mapping areas of deep waters in the northern extent of Papahānaumokuākea Marine National Monument (PMNM) using ship-based mapping surveys.