Blog:
ECOGIG Wrap Up: A Success!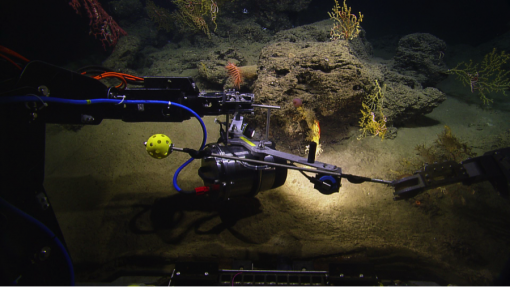 Ocean Exploration Trust
by Chuck Fisher
Professor of Biology, Penn State University
Chief Scientist on ECOGIG expedition
We had a great cruise on the E/V Nautilus. We revisited six deep-sea coral sites as part of our ECOGIG long-term study of the effects of the Deepwater Horizon oil spill on some of these sites. We obtained excellent images with our new BFC6000 high resolution camera of more corals at these sites than on any of our last four visits, and for the first time used our special high tech WHAM (Whiffle Assisted Measurement) device that will allow us to accurately determine the size of each coral and generated more questions from our viewers than any other aspect of the dives.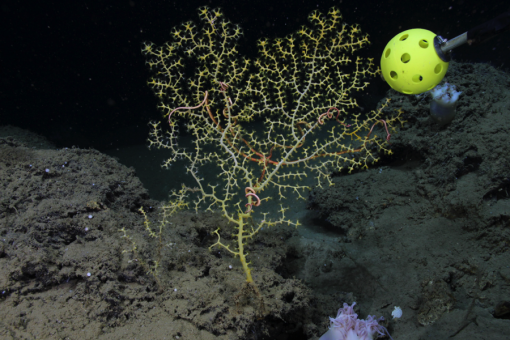 Our sixth dive was an exploration dive to an area about 20 kilometers to the east of the spill site that we had never dived on before. Here we found numerous active seeps supporting seep mussels as well as about a dozen coral colonies. About half way through our seventh and deepest dive, the fiber optic cable failed and we had to recover the ROVs Argus and Hercules without power to either vehicle.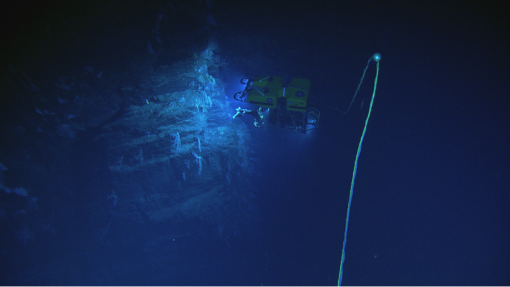 The ROV team did some deep-water tests on the cable and then rewired the system so we could still dive with Hercules, even though Argus was effectively "dead in the water."  Even under these trying conditions, we were able to image over 100 of our marked corals at our last coral study site in the Atwater Valley 357 lease block.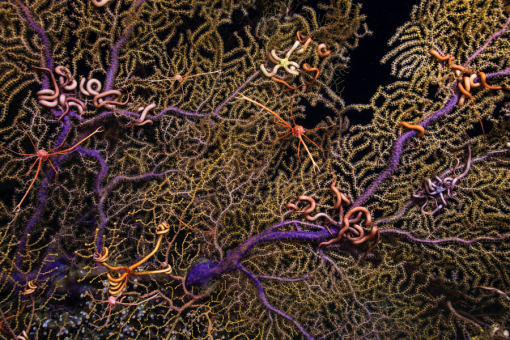 We then continued to deploy a time-lapse video camera aimed at a gas hydrate "dripping" oil nicknamed Birthday Candles (the oil is "dripping" straight up to the surface).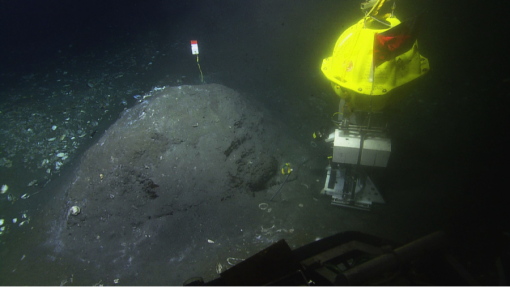 We ended this dive with a collection of mussels living in what must be one of the oiliest environments that supports animal life we know of. Throughout the entire cruise we were live on nautiluslive.org and had thousands of people from all over the world tuning in, asking questions, and often helping us to answer some of the tough ones. We had to return to Gulf Port a couple days early so that the crew could repair the cable for the next expedition. Even with this shortened cruise, I would say we hit a home run thanks to the hard work and commitment of everyone on board.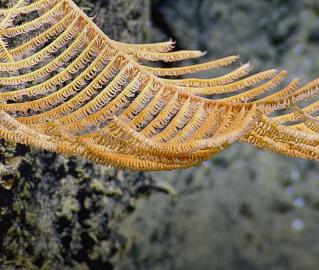 Expedition
This cruise is part of a larger research program focused on examining the ecosystem-level response to oil and gas in the Gulf of Mexico. The research group leading the cruise is called the Ecosystem Impacts of Oil and Gas Inputs into the Gulf of Mexico (ECOGIG) Consortium, which is made up of scientists from a wide variety of disciplines studying current flow, ocean chemistry, microbial activity, deep-sea coral communities, and everything in between.