Photo album:
Corals in Stunning High Resolution
Nautilus had a special piece of equipment on board this year for the ECOGIG cruise - the BFC-6000. Hercules brought the ultra high resolution camera down to the ocean depths to capture detailed coral images, and we've compiled some of the best in this gallery.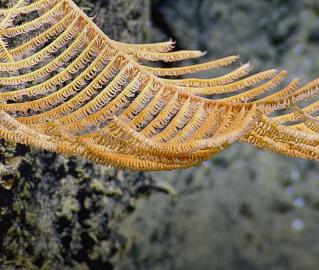 Expedition
This cruise is part of a larger research program focused on examining the ecosystem-level response to oil and gas in the Gulf of Mexico. The research group leading the cruise is called the Ecosystem Impacts of Oil and Gas Inputs into the Gulf of Mexico (ECOGIG) Consortium, which is made up of scientists from a wide variety of disciplines studying current flow, ocean chemistry, microbial activity, deep-sea coral communities, and everything in between.