Exploring the ocean takes many sophisticated, highly engineered, and expensive tools. For some tasks, however, simple, commonly available items will get the job done. During the Ocean Networks Canada Wiring the Abyss expedition effective engineering solutions of both types were on display. This album features a few common items the Corps of Exploration puts to work to help accomplish our exploration dive objectives. Other unsung day-to-day items used frequently onboard (not pictured) include elastic bands, duct tape, electrical tape, and bungee cords.
Contributed by Science Communication Fellows Shannon Donovan and Alexander Havens.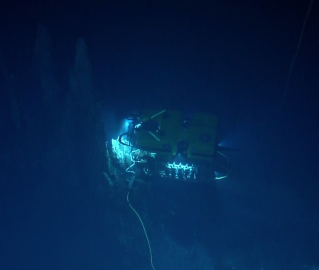 Expedition
This expedition marks the fourth season of E/V Nautilus exploring Canadian waters in partnership with Ocean Networks Canada. The main objective of this expedition is to provide maintenance and support of Ocean Networks Canada's NEPTUNE observatory located off the west coast of Canada.