Daniel Kohn joined the E/V Nautilus team as a 2017 Artist at Sea during the Heceta Bank Expedition and Mapping the Revillagigedo Archipelago. Learn more about his creative process and experience sketching sea surfaces while at sea.
One of the ways in which a painter thinks is with a brush in hand. Laying down water and pigment - in this case watercolor - and watching the pigment settle on the paper is part of how we search for what things mean.
I've included here a few examples of the work I did over the past couple of weeks.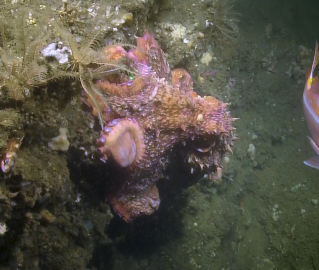 Expedition
Returning south along the coast of Oregon, this expedition will conduct geophysical surveys near Heceta Bank in order to search for late Pleistocene-aged remnant landforms and possible archaeological sites. This is a multidisciplinary problem that requires data generated by Earth scientists and archaeologists to answer questions about past coastal environments and prehistoric human migration.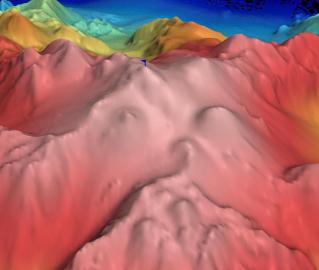 Expedition
Moving south along the Baja California Peninsula, Nautilus will continue multibeam mapping operations in three areas to facilitate later explorations in the Revillagigedo Archipelago. The largest and highest priority area encompasses the island of Socorro and extends southwards along the Mathematician Ridge. The second and third areas encompass the islands of San Benedicto and Roca Partida, extending down their submarine slopes.