Photo album:
Stunning Corals & Creatures of the Channel Islands NMS
The Channel Islands National Marine Sanctuary is home to an incredible diversity of organisms. During our first two dives of this 2016 expedition, we surveyed Footprint Reef and Richardson Rock, popular diving locations within the sanctuary. Using our ROV's, we were able to conduct some of the first surveys of the deeper areas of these magnificent reefs (between 150-250 meters). Our goal was to perform transects of these locations to determine the population density of several species of cold water corals. This data will be used to designate these areas as "Essential Fish Habitats" which will help to ensure additional protections of the biodiversity within the sanctuary. In addition to some beautiful coral gardens, we encountered other interesting organisms that call these reefs their home. Learn more about unusual discoveries of this expedition.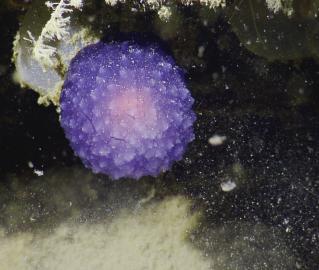 Expedition
The deep-water biological habitat and geological character of the seafloor around the Channel Islands are poorly understood despite considerable research in the area and a number of special designations in place to protect these regions. Less than 50% of the seafloor within the boundaries of the Channel Islands National Marine Sanctuary (CINMS) has been mapped by high-resolution sonar.