Photo album:
Unusual Discoveries in the Channel Islands
Each dive in the Channel Islands National Marine Sanctuary brought sightings of incredibly diverse organisms. While our goal was to observe gardens of deep sea corals, we still had time to make observations of some truly unique creatures. This album is a collection of some of the amazing creatures we saw during our expedition.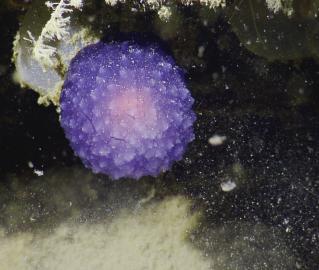 Expedition
The deep-water biological habitat and geological character of the seafloor around the Channel Islands are poorly understood despite considerable research in the area and a number of special designations in place to protect these regions. Less than 50% of the seafloor within the boundaries of the Channel Islands National Marine Sanctuary (CINMS) has been mapped by high-resolution sonar.